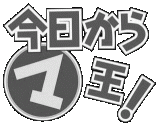 Konnichiwa minna~!
This is a Kyou Kara Maou! [MaruMa] fansite. All the information inside almost in Indonesian language. There is in English too, but not as many as the Indonesian. Enjoy it! :)


WARNING!
This site contains shounen-ai/yaoi.
If you don't like shounen-ai/yaoi,
please leave this site immediately.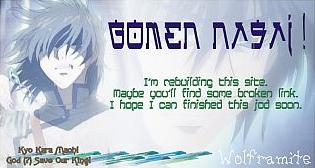 ---
---


Now let's see what can you get here...

First: What is Kyou Kara Maou! [MaruMa]?
Second: Who are the characters?
Third: How about the graphics?
Forth: What did anime magazines say?
Fifth: I want to know the songs!
...only that?

~ WOLFRAMITE ~